COVID-19 Vaccine Information
We are proud to be your local COVID-19 vaccination site.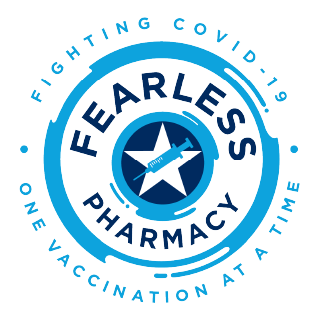 COVID Vaccine Update! Please do NOT call the pharmacy. If there are no appointments available online, please join our wait list / extra dose / cancellation list.
Please be patient, we're trying our hardest to secure as many doses as possible. If you fill out our Waiting List, we will then be able to call/email you when we have extra doses, cancellations, or new open appointment slots.
While we are honored and humbled to be chosen to help vaccinate the community, our team is not equipped to handle thousands of phone calls per day. Therefore, it is essential to read all the following points to alleviate the dreaded phone congestion other facilities have experienced.
Before Booking Your Appointment, please read all important points:
Vaccinations are provided by appointment only through the online reservation system available by clicking the links below. Appointments cannot be made by calling Infinity Pharmacy.
Vaccinations are only available while supplies last, and that availability will vary week to week.
Please keep your mask covering your mouth and nose when entering the pharmacy and receiving your vaccine.
If you click on the "Schedule Vaccine" link and the page is either 'offline', or there are no available times, ALL CURRENT DOSES ARE SPOKEN FOR. Please understand, we don't have any extra.
We appreciate your neighborly adherence to the protocol set in place for our customers' and staff's safety.
At Infinity Pharmacy, we are proud to be enhancing our health and wellness efforts by offering the COVID Vaccination to those eligible.
If it is your time to receive the vaccination, book your appointment and be sure to follow health and safety protocol when it is appointment day.
Infinity Pharmacy wishes you health and safety.